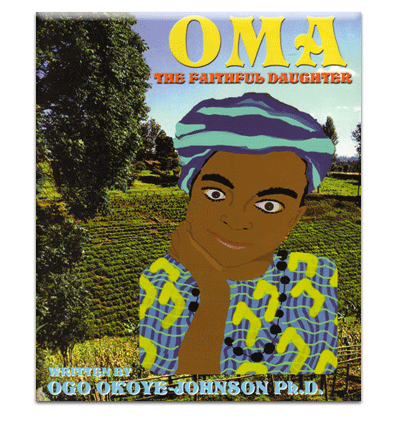 About the Book
Preview a chapter!
This is a picture story book in the folktale genre of a young girl who in order to prevent her mother from dying from a poisonous snake bite, went on an intriguing long journey to get the snake's antidote. Her devotion and courage were rewarded!
Editorial Reviews See more reviews
Mark Young at The Beacon in The Virginian-Pilot December 2, 1999 human interest article.
Vickie Hecht at The Chesapeake Post December 30, 1999 human interest article.
About the Author See more about the author
Dr. Ogo Okoye-Johnson as an avid multicultural practitioner recognizes the essential relationship between the cultural background of students and their academic success. Her years of research on multicultural education and her...
And
Chike the Invincible
Chike the Invincible is an inspirational beautifully illustrated picture storybook in the folktale genre that illustrates the indomitable human spirit while teaching lessons in perseverance and valor with good triumphing over evil.
Chike the Invincible, transports readers to a village chock-full of valor, poetic justice and intrigue.
Chike the Invincible received 5 Star reviews from Readers Favorite, teachers, educators, parents, grandparents and readers all over the globe.
Ogo wrote Chike the Invincible at the request of her readers who loved Oma the Faithful Daughter with a female heroine, and wanted a book with a male hero.


Enjoy listening to your books! Try Chike the Invincible on Audible free for 30 days! Click on Chike above to sign up today!


© 2023 Oma The Faithful Daughter by Dr. Ogo Okoye-Johnson. All Rights Reserved.